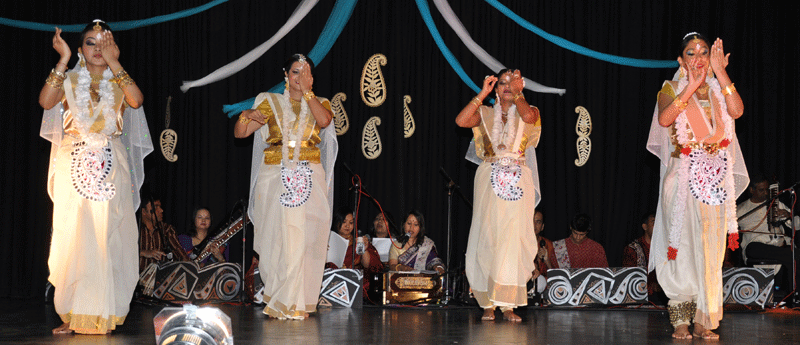 WHAT WE DO
THIS IS WHAT MAKES US A SUCCESS OUR ACTIVITIES
Throughout the year we organise many social activities and events.
Some of the photos of the events are in the Photo Gallery Page.
If you would like to perform in one our cultural concerts or find out more information of events we will be
organising please contact our General Secretary Mrs.Gouri Bannerjee on 0208 551 1624, or email here.

DURGA AND SARASWATI PUJA
Our annual celebrations take place every year. The festivities end with a cultural concert (Sanmilanis).
Some of the recent past events are shown below
Date

Event

Venue

Saturday 2 June 2018

Rabindra Jayanti

Caterham High School
Caterham Avenue, Ilford, IG5 0QW