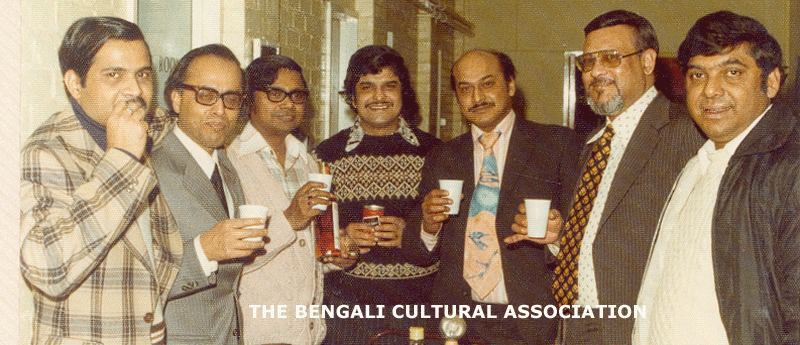 OUR IDENTITY
A LONG LONG TIME AGO A GROUP OF FRIENDS CAME TOGETHER TO CREATE A CLUB
We believe here our past and how we formed identifies the nature of our cultural club.
A group of friends forming a cultural club to celebrate and also educate ourselves with our unique Bengali culture and nature.

It was in 1973 the Bengali Hindu community from East London first celebrated Saraswati Puja at Stratford town hall.
That initiative was highly welcomed by the local Bengali community and everything went very well with a great success.
Mr Hiranmoy Bhattacharya was taken the responsibility to organise the performance.
Since then the Saraswati Puja was celebrated every year at different venue.
In 1975 Mr Jogen Misra along with his contemporary friends organised to celebrate first time the Durga Puja at Hindu Temple, Ceders Road, Stratford.
At that time there was no proper organised structure of the association.
All pujas were carried out just by adhoc meeting among with the few enthusiastic Bengali individuals.
Donations were collected mainly at doors.
In 1978 Mira Chatterjee, barister and well wisher to the association,
compiled the constitution of BCA and the association was formally registered as a Charity with registration number 278295.